Arild og jeg har bygget oss en TV-benk, og vi er skikkelig stolte!! Vi tok en del bilder underveis som dere kan få se. :)
Arild and I have made our very own Tvshelf..!!! We're really proud. :D We took some pictures during the whole process... Look:
Først måtte vi pusse litt kanter.
We sanded at first...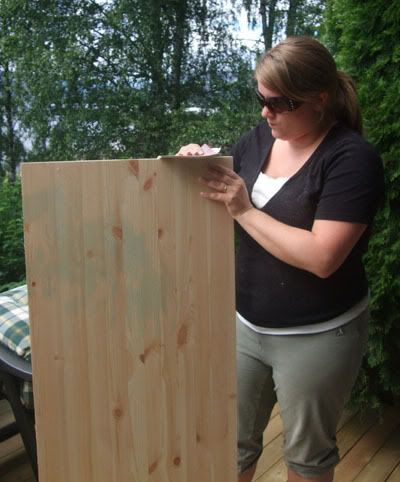 Så malte vi i en gråfarge som var ganske fin. Vi prøvde å få den til å matche dvdhyllene våre, men lykkes ikke helt.
Then we painted in a grey colour...
Arild malte en hel del. :)
Arild painted a lot. :)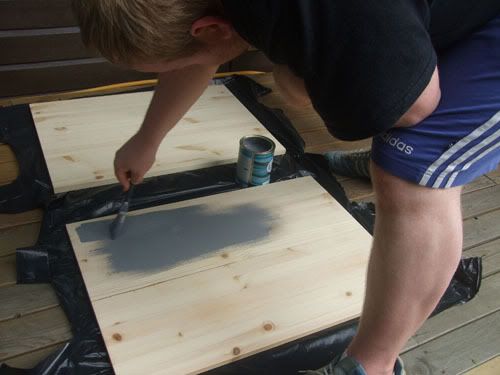 Etter et lag med maling så det slik ut. Vi malte de aller fleste platene to lag, men toppen fikk tre eller fire.
After one coat it looked like this. We painted two coats on most of them, the top got three or four.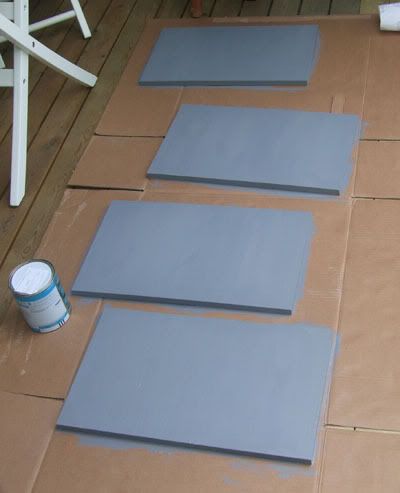 Å måle er litt av en jobb! Jeg hjalp ikke til med det så veldig, lot bare Arild drive på litt i fred. Jeg vaska leiligheten i mens. ;)
Measuring is a lot of work! I didn't help during that, I just let Arild do it on his own. I cleaned the appartment at this point. ;)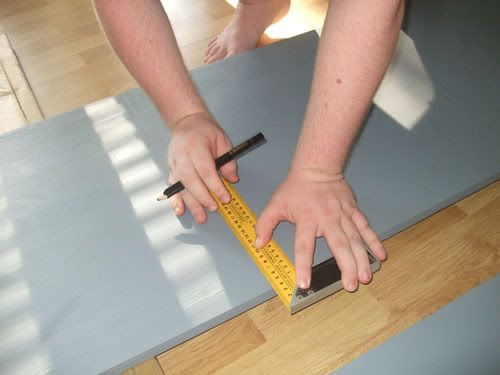 Nå begynner vi å ane hvordan TV-benken blir til slutt...
We're starting to get the idea...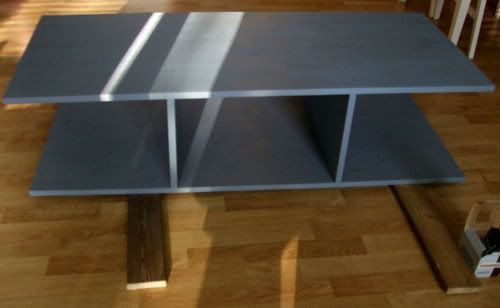 Min lille handyman er flink og jobber hardt!
My handyman is working hard!
Nesten ferdig...
Almost done...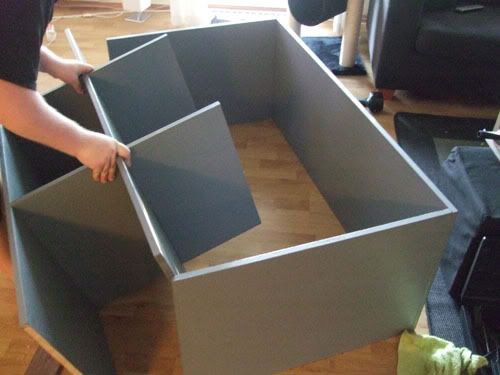 Ute etter litt mer maling.. Jeg syns den blir stor..!
Outside after some more painting.. It's big..!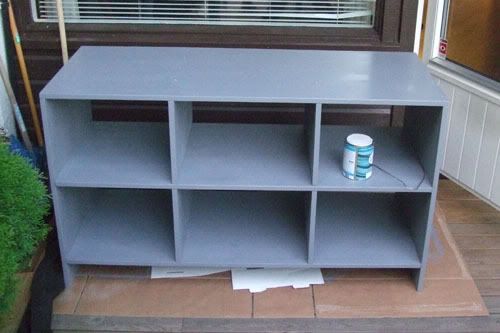 Nå begynner vi virkelig å se hvordan det blir. Og jeg finner ut at jeg liker det!
Now we're really getting the idea.. And I decide that I like it!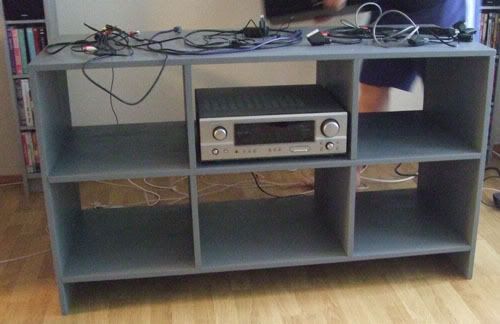 Tada!! Den ble kjempefin, akkurat passe høy. Nå kan vi ligge i sofaen og se TV uten at det er ubehagelig. ;)
Tada!! It's really cool, just as high as we wanted it, so it's really nice to lay down in the sofa and watch TV. ;)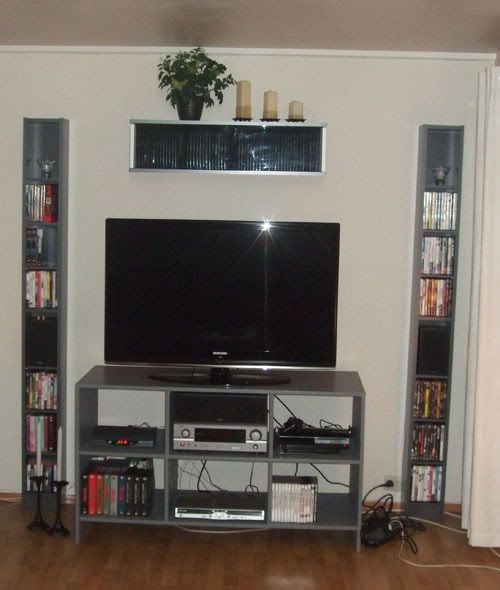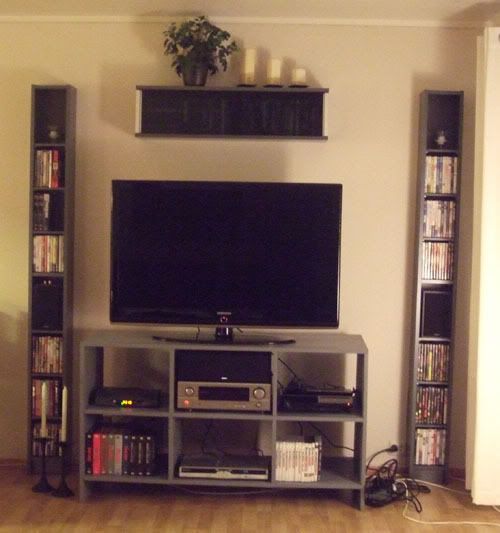 Også må jeg vise dere hva jeg har heklet. Et belte! Det ble litt for lite til meg, så tror jeg skal gi det bort i julegave. :)
And I have to show you a belt that I crocheted.. It came out too small for me, but I like it anyway. I'm going to give it to a friend for christmas or something. :)