Det er sommer jo!!! Varmegrader, sol, ferie i 4 uker... Dette er livet! I går hadde jeg nydelig dag, var blandt annet litt kreativ... Jobbet litt på duken til mormor og morfar (Arild mobber meg fordi jeg er tidlig ute med julegaver, men jeg syns det er like greit. Vil jo hekle noe hele tida, kan likesågodt være julegaver), den kommer seg for hver uke!
It's summer!!! I'm not going to work for another 4 weeks! Life is pretty good these days. ;) Yesterday I was kind of crafty... I crocheted on my doily, and it's getting bigger each week!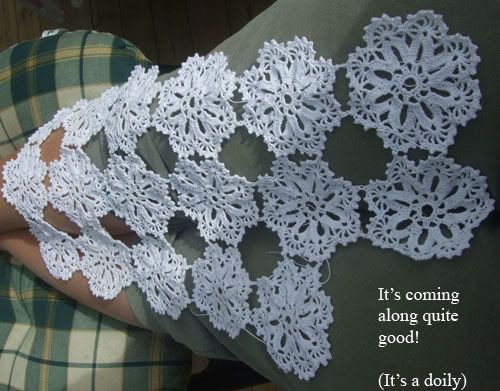 Jeg prøvde også å hekle med wire.. Vet ikke helt om jeg likte det så godt, men fikk da litt dreisen på det til slutt. :)
I also tried to crochet with beaded wire.. I don't think I liked it that much, but eventually I understood how to get the beads right. ;)

Også pussa jeg og malte på TVbenken vår.. Det var ganske kult.. Vi føler oss ganske tøffe som skal bygge møbel selv. ;)
And I painted a bit... My boyfriend and I are making a TVshelf... Cool!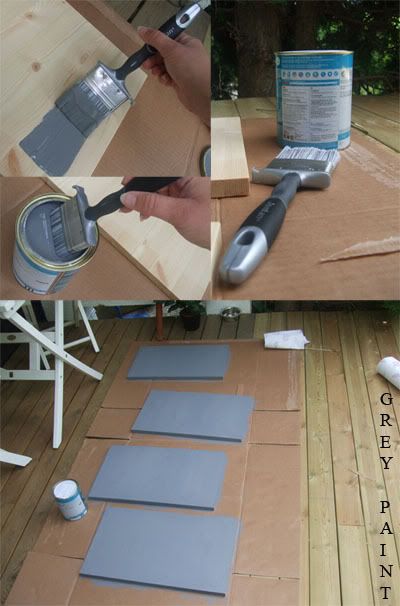 (Oh, and if you wonder why it's text on the pictures, it's because I edited them to another forum, where I took pictures through my whole day..)